Background Report: Temple Grandin (HBO Films)
It was nice to be "featured". Usually as a background actor, your only "direction" comes from a PA, or maybe the 1st AD.* For this gig, I got to work with Director
Mick Jackson
. Here are two bits of trivia about Mick Jackson:
He firmly and gleefully believes that I should enter a Larry Hagman look-alike contest as soon as possible.
He works very quickly. (Well, we were trying not to lose daylight.)
I'm pleased to say that I can work on these shoots without getting star-struck, but I have to admit that it was really odd and pleasing to hear the director say "Claire Danes, this is David Houston. He'll be your car dealer in this scene." Danes never broke character in and out of takes, but was still very polite.
This scene is set in 1973 or so. Sadly, I'm old enough to remember these styles.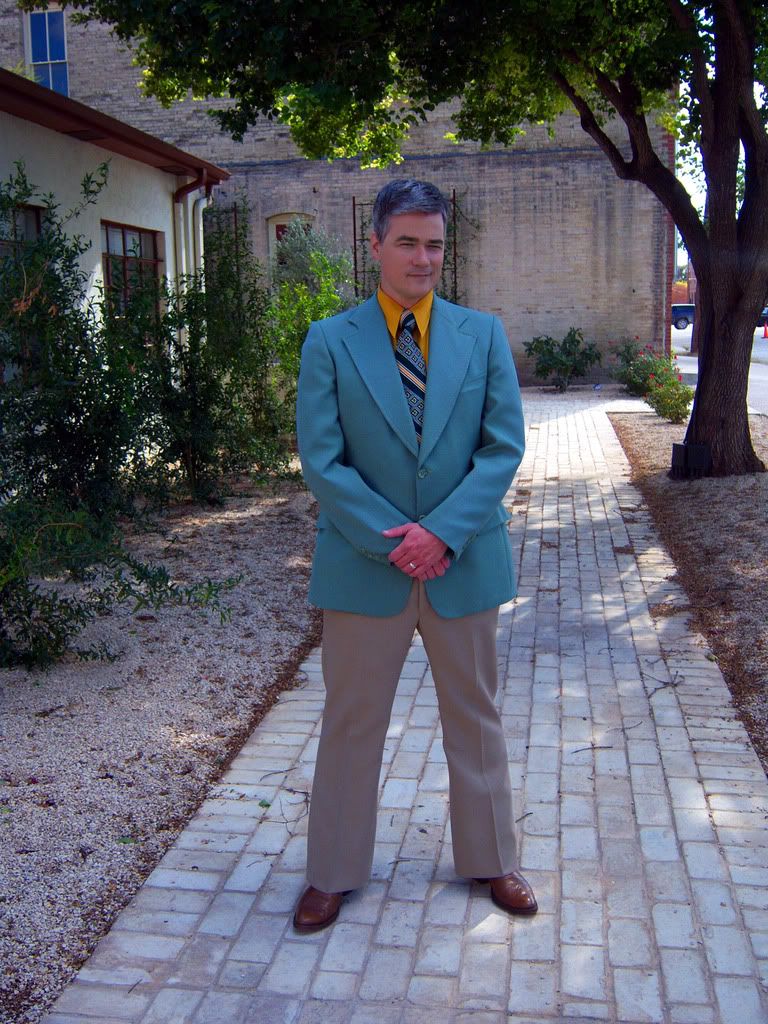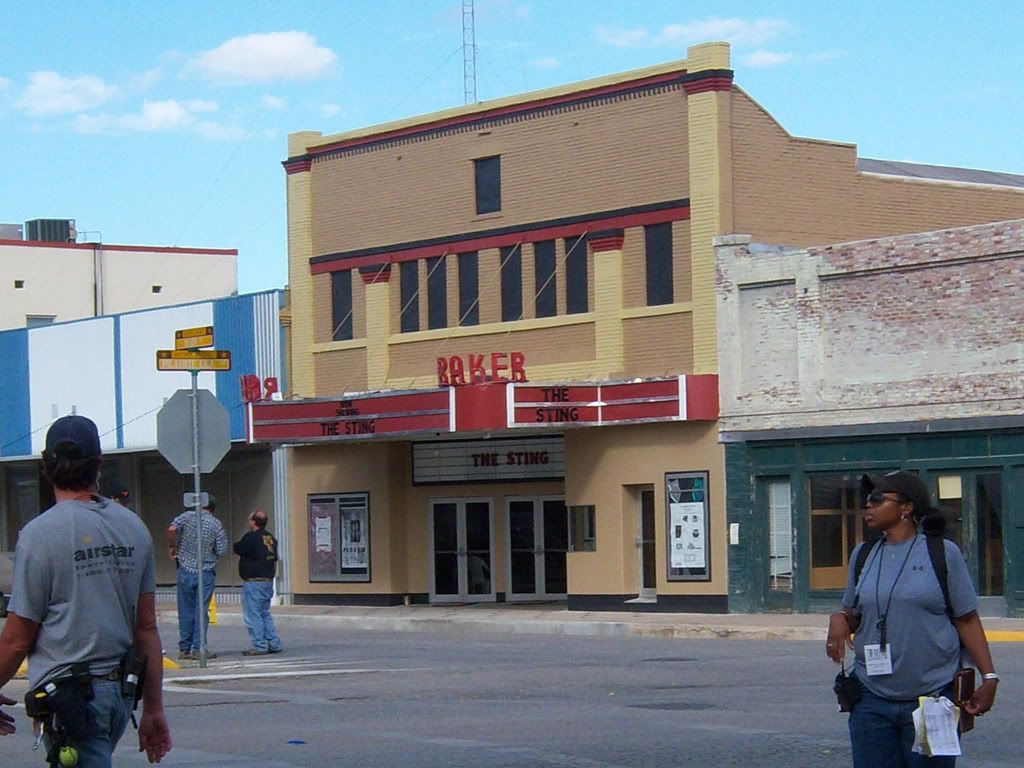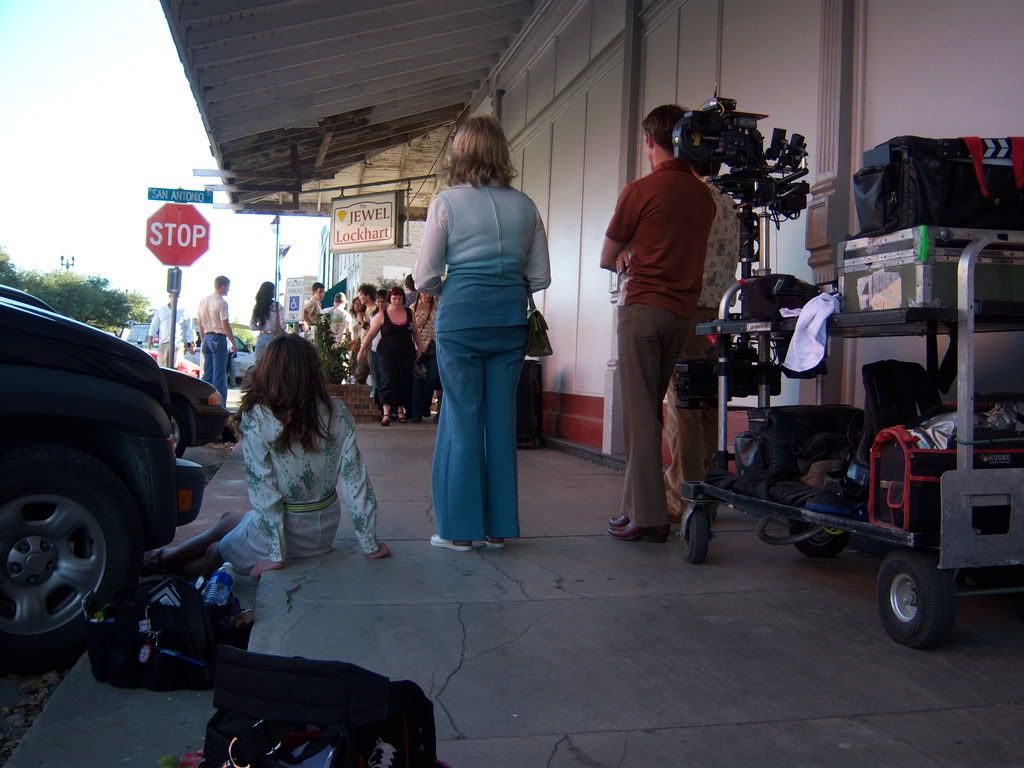 *for those not in the know:
PA = Production Assistant
1st AD = First Assistant Director